Open Every Day:
Monday-Friday: 9am – 10pm
Weekends: 10am – 11pm
Every Friday 01pm – 02pm Closed all stores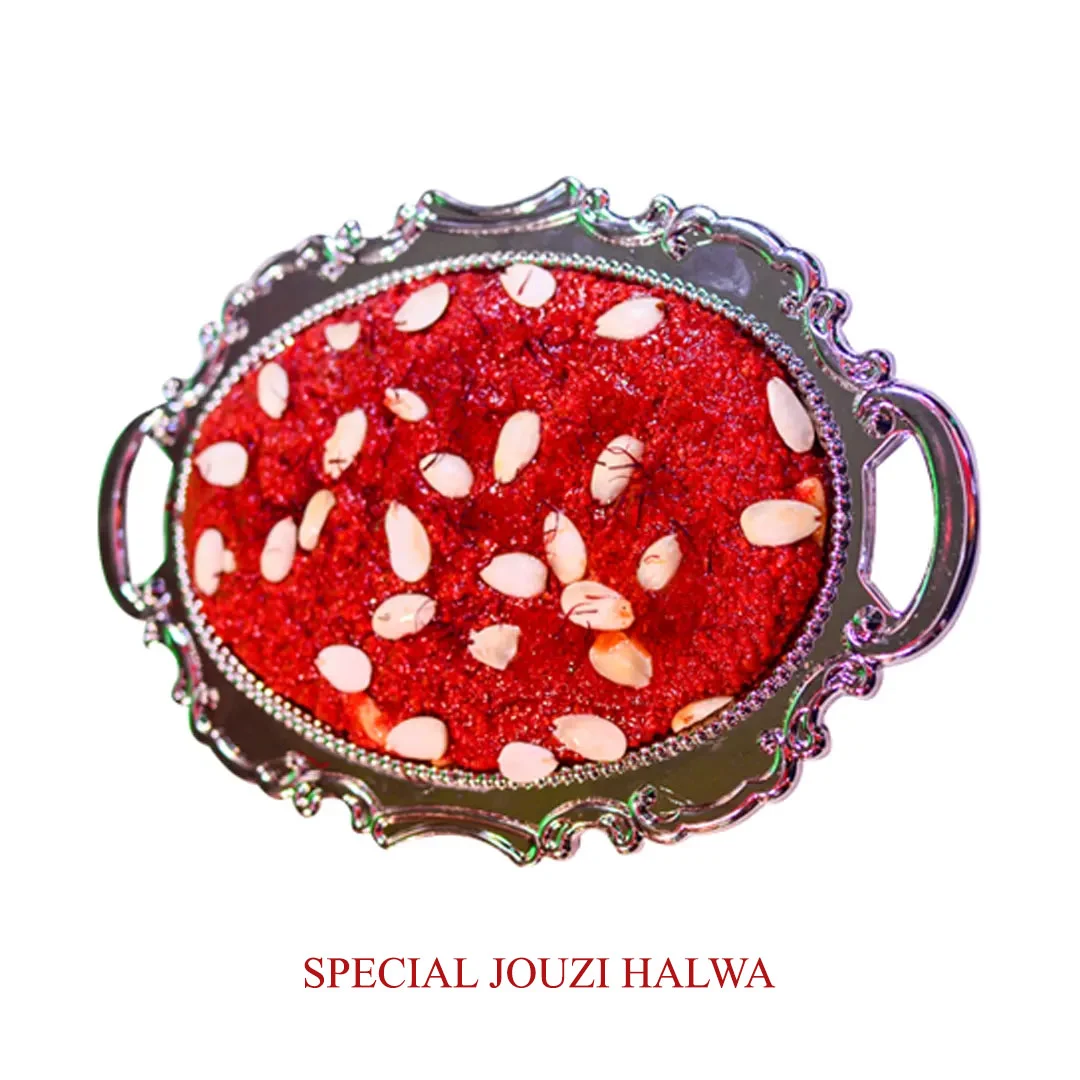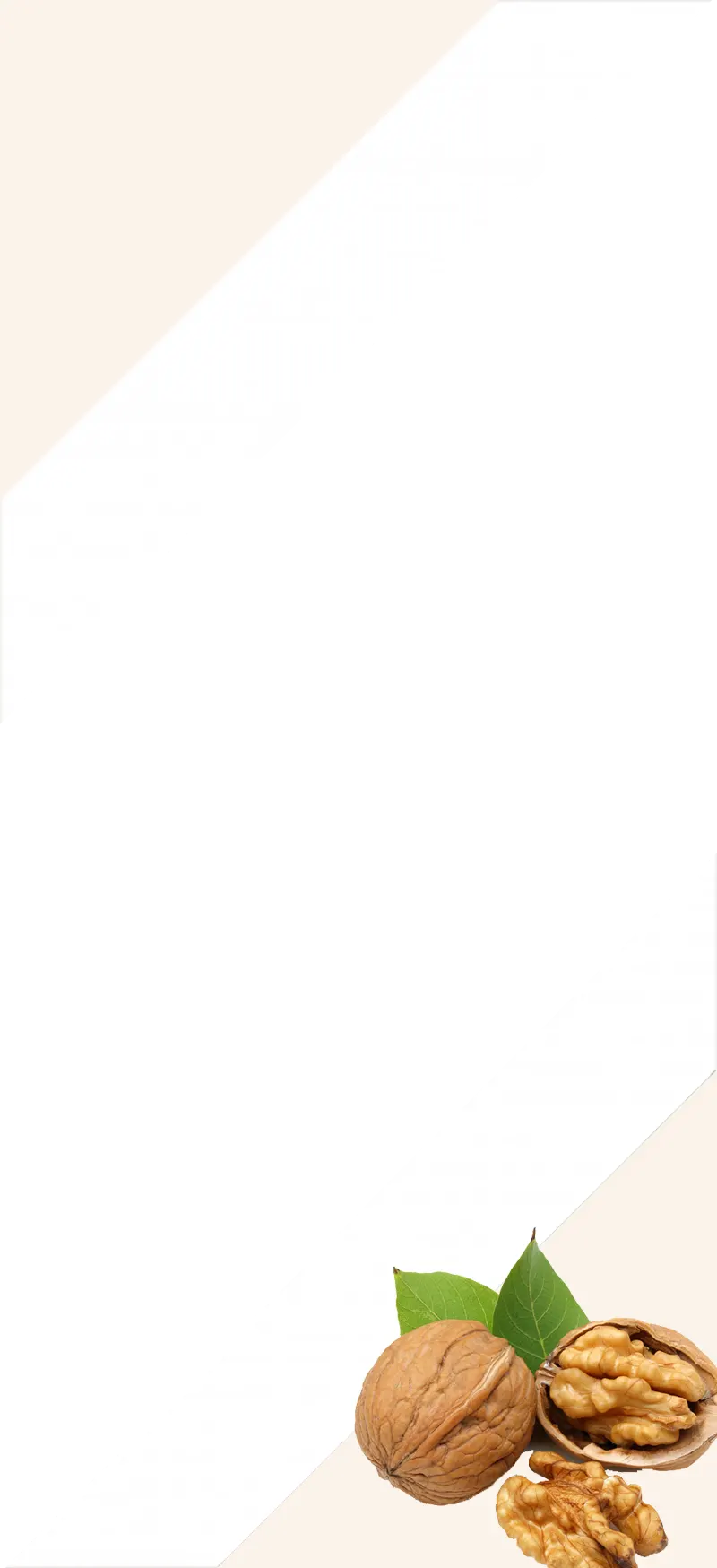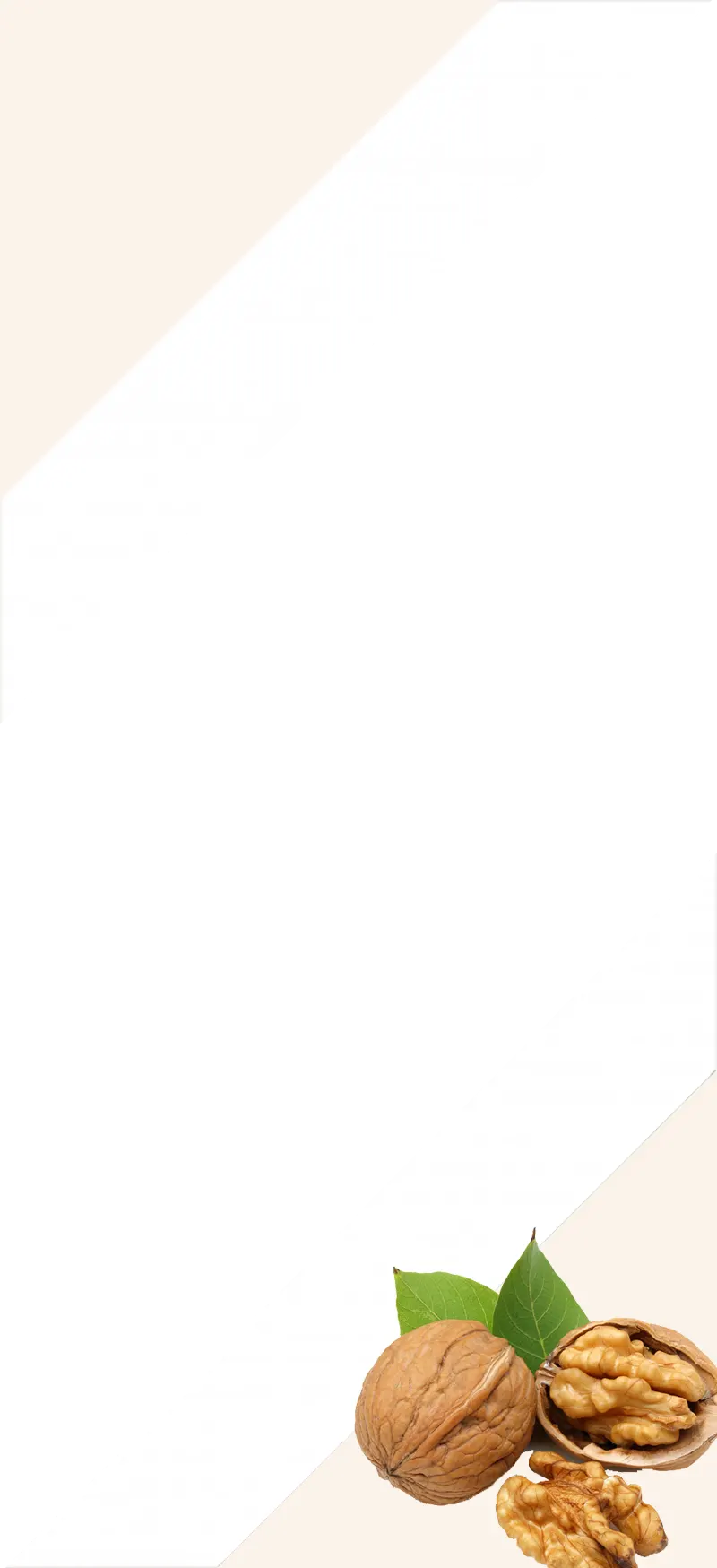 Services
Our Exclusive Sweets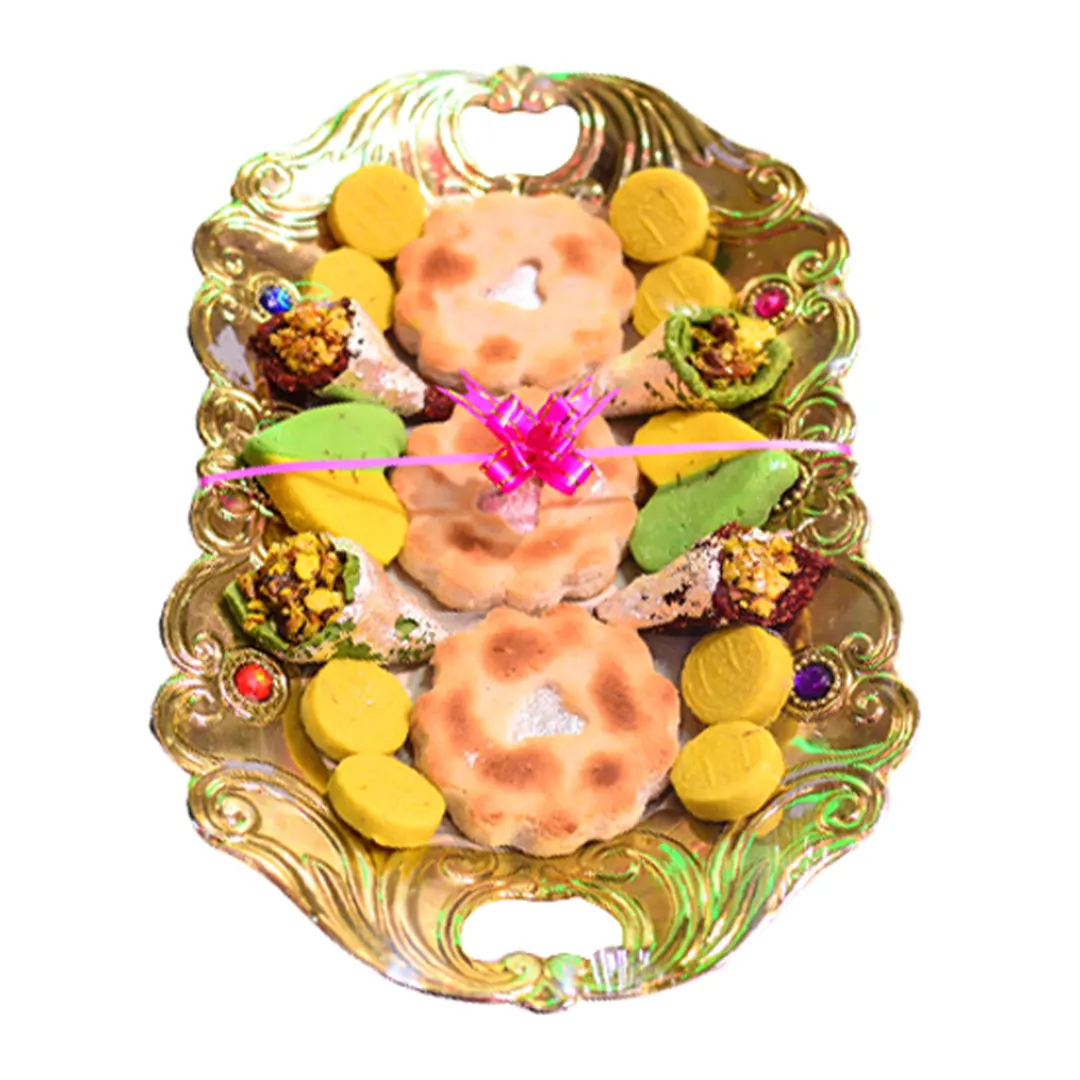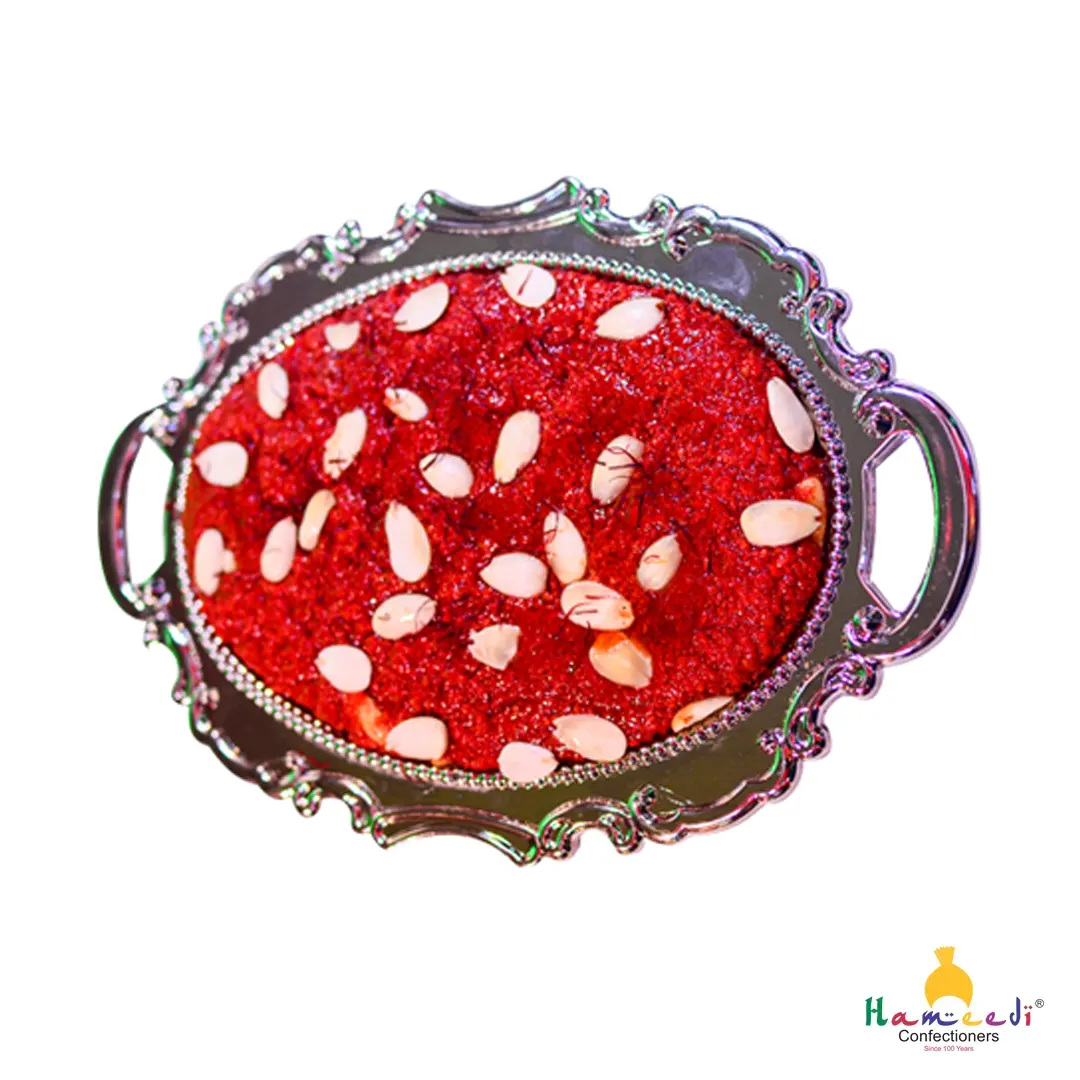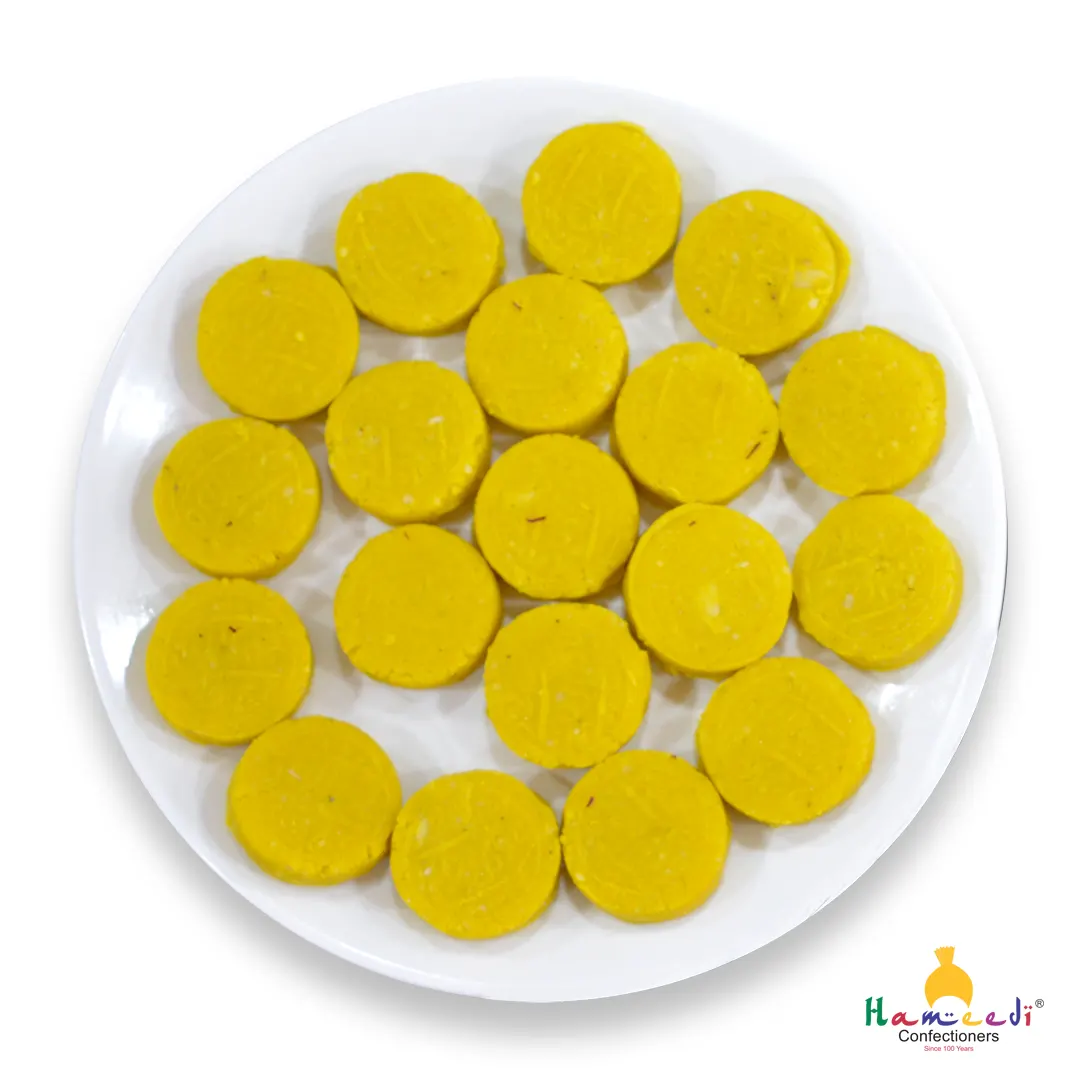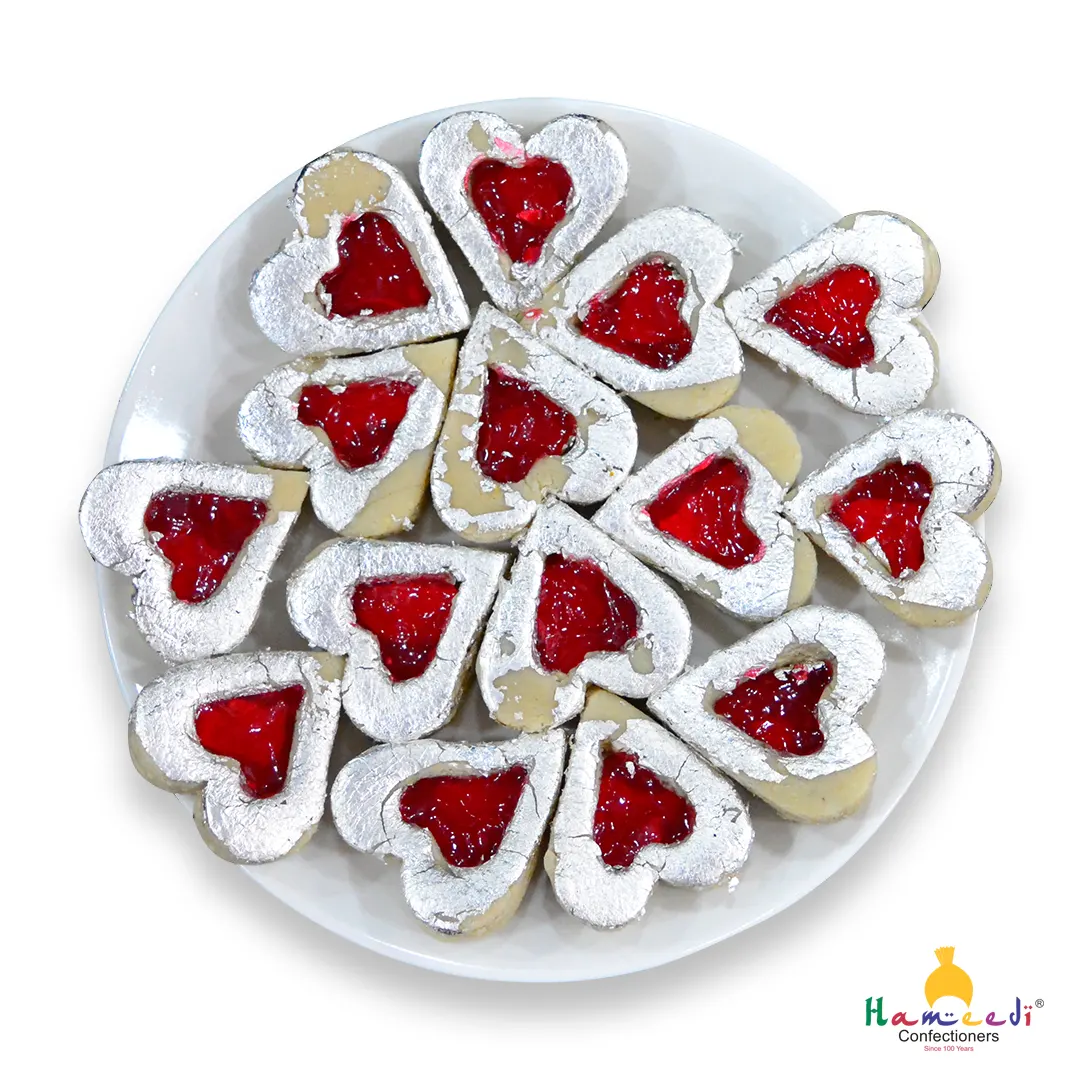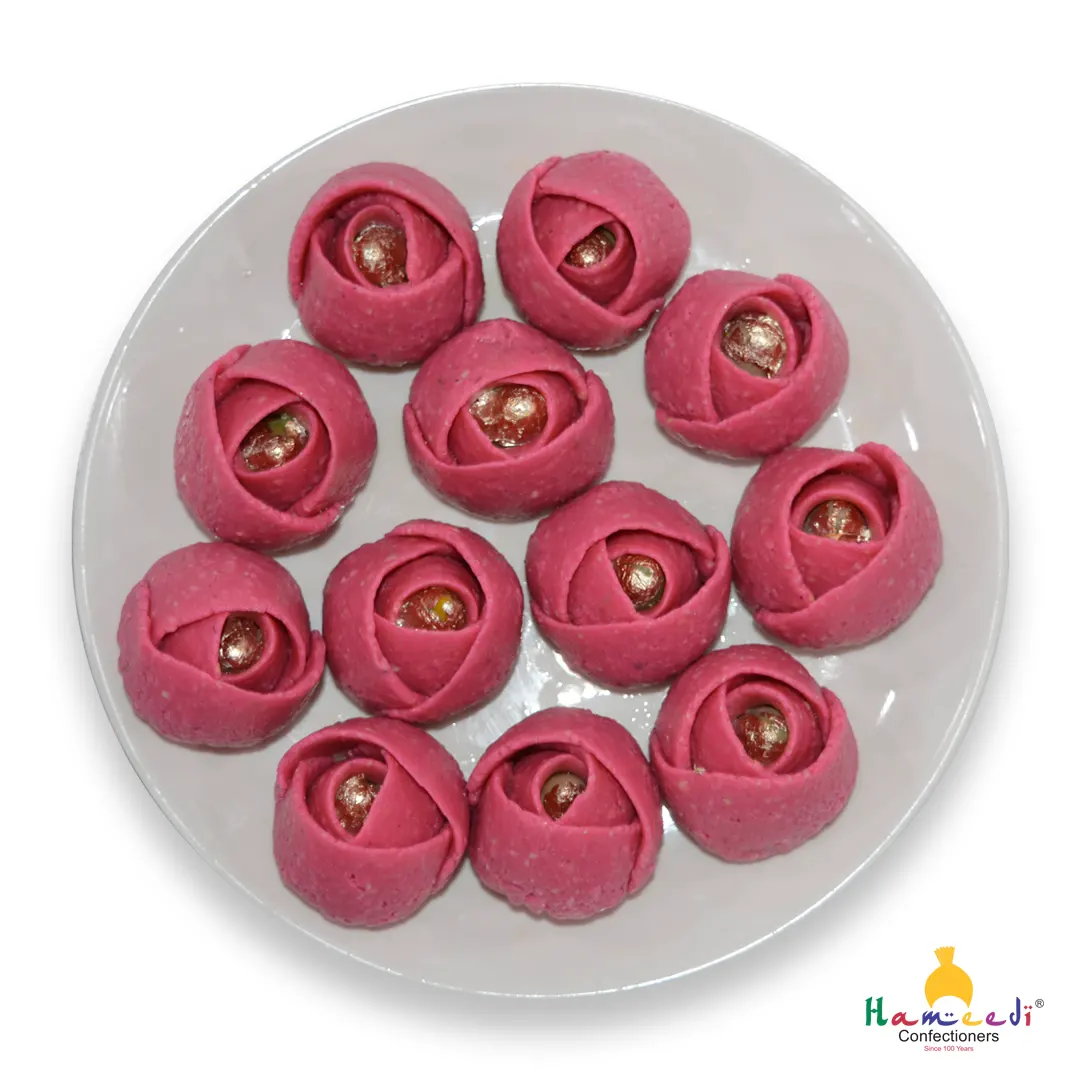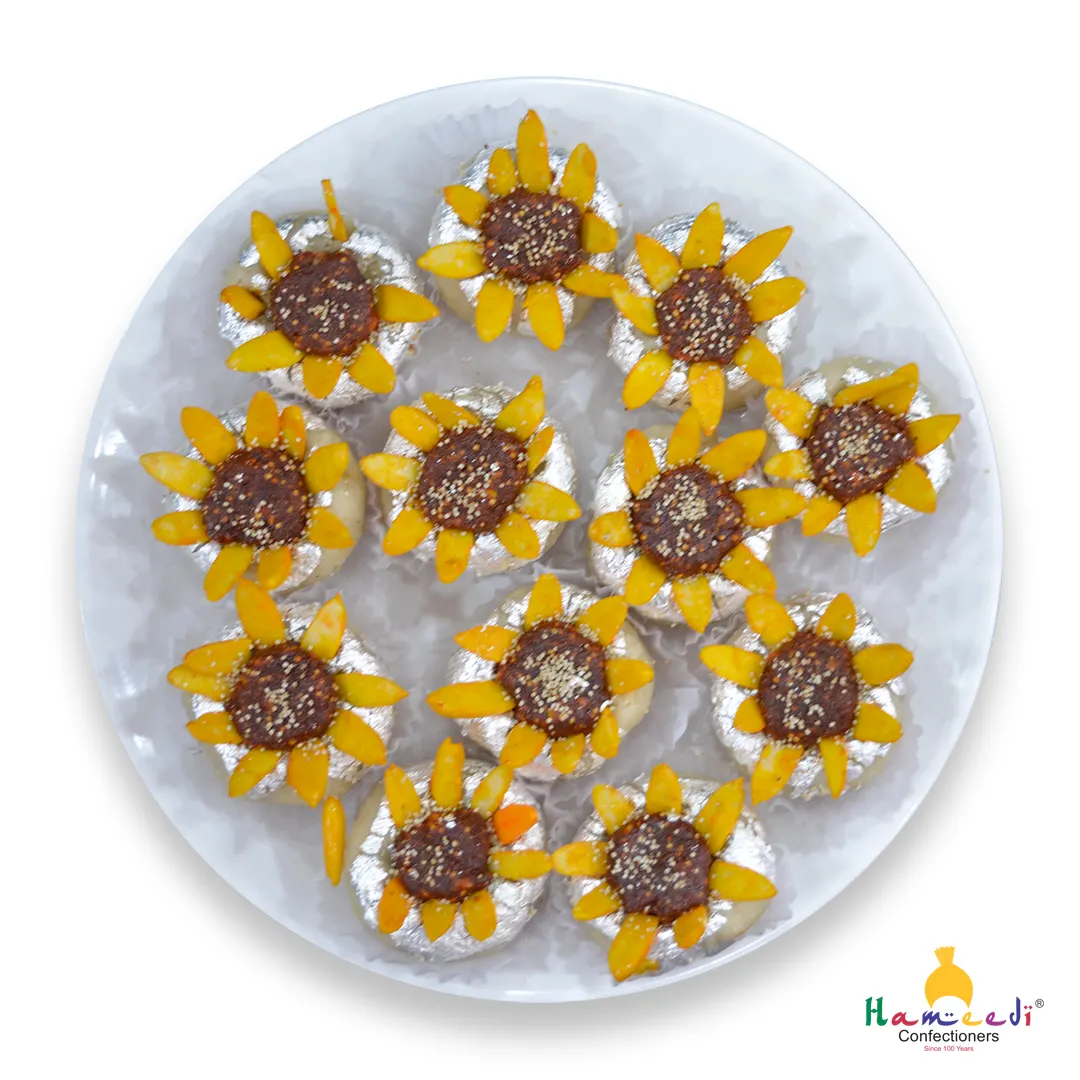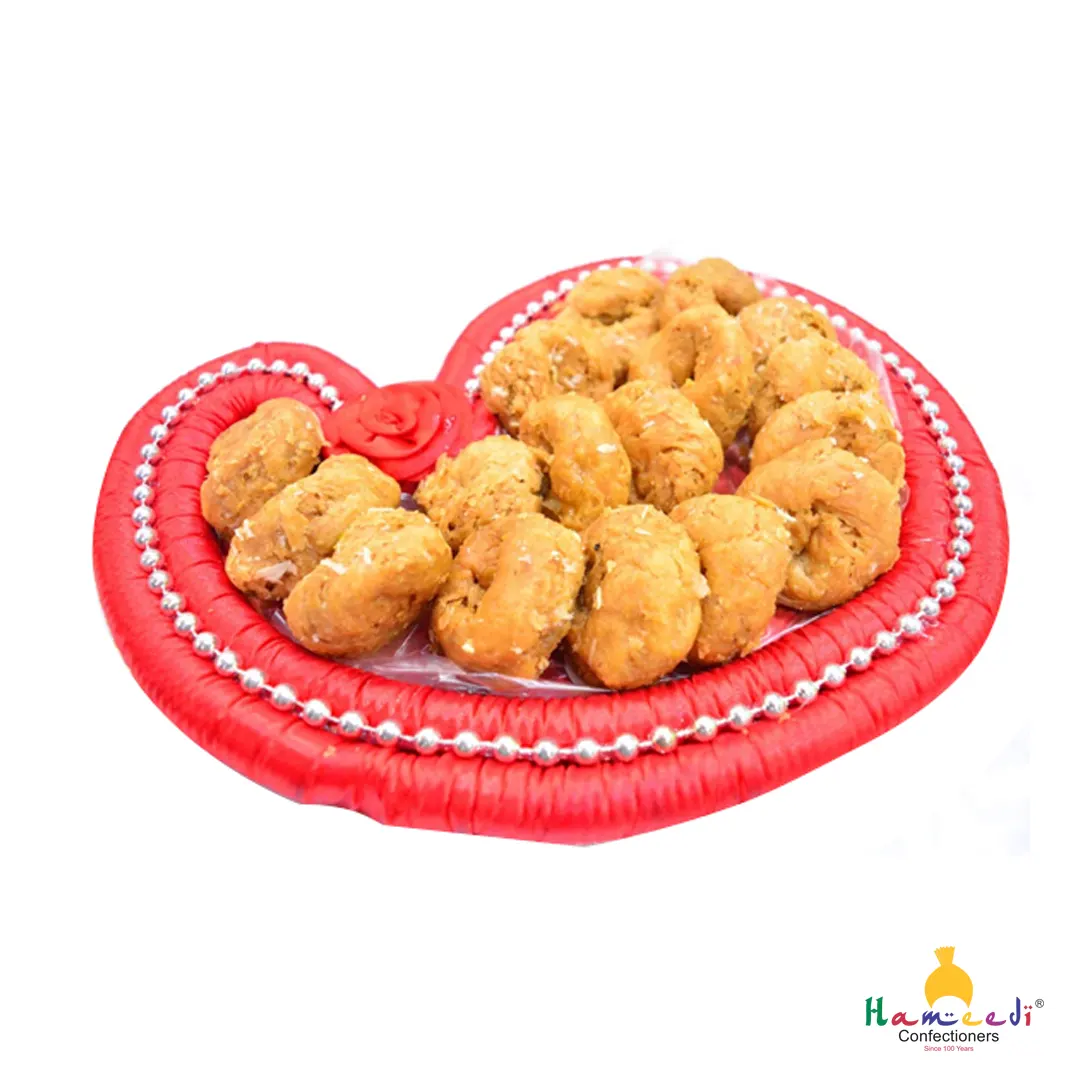 Our Speciality
The Jouzi Halwa sweet is most famous for being the chosen delicacy for the last Nizam, Osman Ali Asaf Jah VII and he would frequently get it catered to his palace for all the functions.
Hameedi Confectioners, a known name for all the known desserts and sweets that Hyderabad is known for and we are proud of come gratify your taste buds with the best.
about us
History
125 years ago, a sweet shop was setup by a young boy, Mohammed Hussain in a remote location in Hyderabad and this is claimed to be the first in the city, to serve a variety of confectioneries and desserts. Soon, word reached the Nizam and he tasted the sweets at the shop itself. It did not take him long to choose the Jouzi Halwa as his favorite and in merriment he announced the shop to be named of Turkish last king, Hameedi thus came to be known as Hameedi Confectioners.
Till date, we are still the number one choice for our finest Hyderabadi sweets and each being a representative of rich culture, originality and true culinary masterpiece. Apart from the Jouzi Halwa, Hameedi is known for their Jouzi Halwa, Saffron Ashrafi, Badam Ke Jaali, Motichur Ke Ladoo, Chandi Ke Ashrafi, Puran Puri, Pure Gee Balushine, Khowa Puri, Buena peda and Halwa Sohan Tikki they exhibit true blue Hyderabadi taste and class.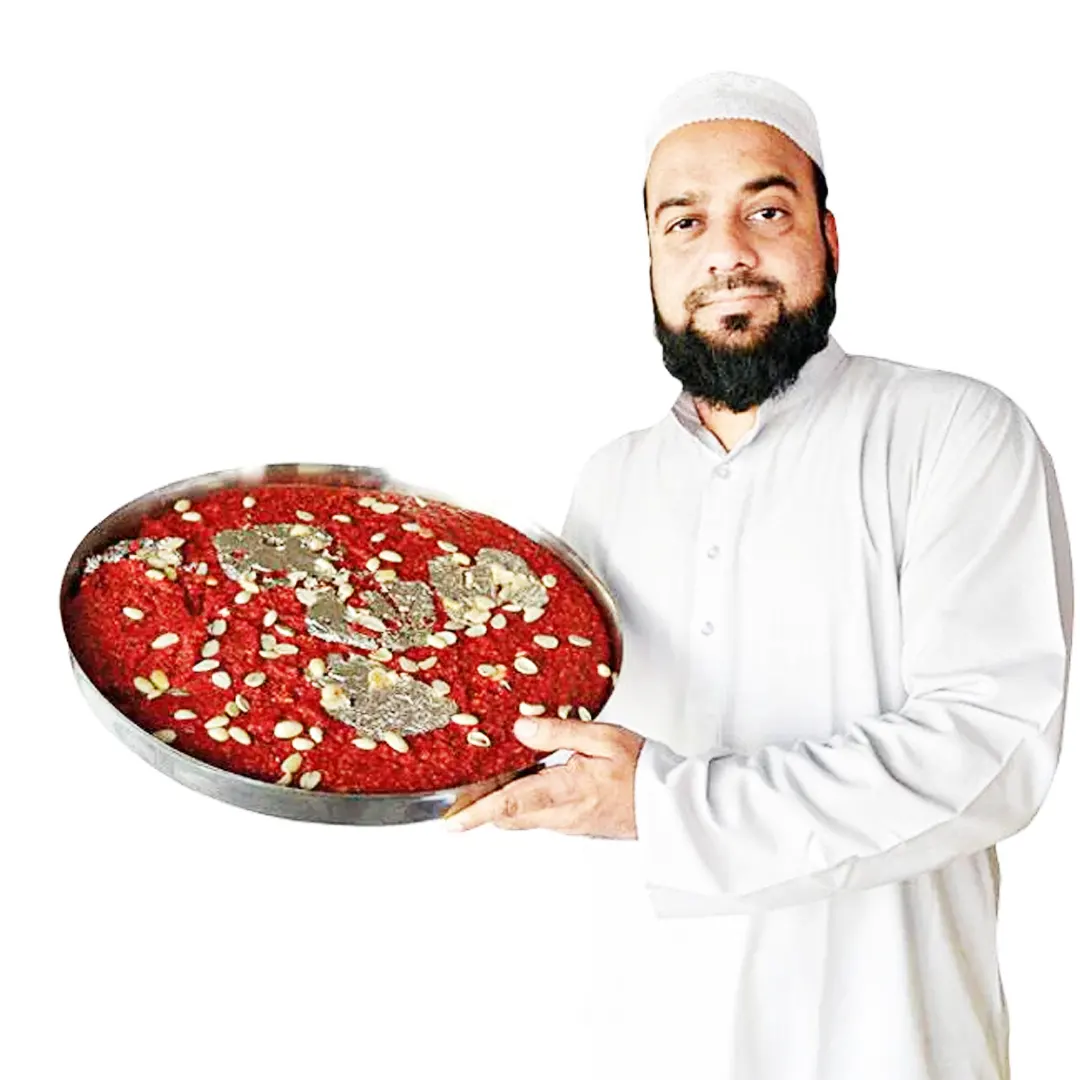 Open Every Day:
Monday-Friday: 9am – 10pm
Weekends: 10am – 11pm
Every Friday: 1:00 pm -2:00 pm  Closed all stores
Mozamjahi Market Branch
5- 5-513, Mozamjahi Market
Telangana 500001
+91 939 018 2212
040 2460 2212
Abids Branch
120/2, Abids Road, Gun Foundry,
Basheer Bagh,
Hyderabad, Telangana 500001
+91 939 217 2212
Humayun Nagar Branch
10-3-280/281, Premier Enclave
Mehdipatnam Road, Humayun Nagar
Hyderabad-500028
+91 939 218 2212
Jubilee Hills Branch
 41, Road Number 5, Durga Bhavani Nagar,
Women's Welfare Housing Society,
Jubilee Hills, Hyderabad, Telangana 500033
+91 92814 02212